It's generally not a very good thing to do, but if you hate a person, and can't say things to him openly, then sarcasm helps you hit the bull's eye without getting you in trouble. It's more appropriate to be sarcastic when, someone wants say something to a politician because being explicit can be very controversial. Political Satire has been a great way to get people's message to politicians with a touch of humor. It doesn't go harsh on anyone, nobody feels offended, and everything is done in a lighter way. There are a lot of mediums through which this mild, humoristic criticism can be sent on. Mostly TVs and Newspapers are the main, but Internet also has shown a lot of potential. Following are some websites where you can find Political Satire.
Theonion.com
it is basically a mocking newspaper where you can read national, International and communal news. Plus you can see political satire quite often in form of cartoon pictures or articles.
Thedailymash.co.uk
From that '.uk' in the end you must have guessed that it is a British website. In this domain you can find humoroussections on news, sports, politics, and etc. The site quite popular for its satire too.
Fakingnews.firstpost.com
This is an Indian website, which is particularly focused on articles. They can be on any topic like politics, society, technology and etc. Political articles contain a lot of good quality satire.
Newsthump.com
Just like the previous site that was dedicated to articles, this British website is no different. Here you can find tongue-in-cheek articles about politics, health, environment and etc.
Therisingswabi.com
This Japanese site is home to satire intended for Japanese politics. It delivers intelligences on topicslike  Japanese society, world affairs and etc. plus you also get to read about technology and stuff.
Thedailyrash.com
A popular mockery news magazine, which include news parody, political parody, celebrity humor and etc. This magazine website is solely dedicated to political satire. If you ever feel reading some, this is the place.
Dailysquib.co.uk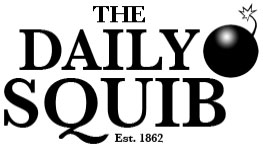 Again a British website, with so many satire sites, I suppose British people are quite sarcastic. Dailysquib.co.uk is a mocking newspaper offering comedy, political satire, opinion news and etc. It's more like a complete satire package.
Humortimes.com
This is the hub of world's funniest news and political humor. It also features the premium in journalistic cartoons, humor columns and fake news.
Theineptowl.com
This is a weekly magazine of the brighter side of present events using satire, parody  and humor. That means you're supposed to laugh and take none of it seriously.
To cut the story short, Internet has a huge impact on our lives and on our society too. In this age of time, it's easy to change the way people think, the online world is quite different from reality. Political satire makes a common laugh and sometimes politicians too. In these difficult and harsh times, this political humor has been a source of smile to many people.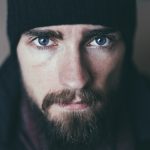 Political Satire is a well-known art that has been there for quite some time now. In every Era or age you will find people satirizing their political system in one way or another.