What is Political Satire?
A political Satire is a type of Satire whose purpose is to extract entertainment from the political scenario of a particular country. A political satire can also be used with an intent which is subversive nature; however this usage is more applicable to regimes who forbid freedom of speech. A political satire should not be confused with political dissent and alike. The major difference between political satire and political protest is that political satire may not carry a particular agenda, rather in most of the cases it is usually done to educate the audience and to provide them with entertainment.
What are the names of some Popular Political Satirists?
Some of the most popular political satirists are as follows
Aristophanes
Plato
Juvenal
Chaucer
Tery Parker
Mark Stone
Orwell
Ambrose Bierce
Voltaire
Jonathan Swift
Erasmus
Jon Stewart
Stephen Colbert
Chris Morris
Dorothy Parker
Gaius Lucilius
Mark Russell
Peter Cook
Rick Mercer
Charlie Brooker
Ian Hislop
Martin Sonneborn
What are the popular TV Shows(involving political satire)?
Some of the famous TV shows, which involve political satire, are as follows
Veep
The Thick of It
Yes Minister
The Late Show with Stephen Colbert
extra 3
Alpha House
The Nightly Show with Larry Wilmore
Weekend Update of Saturday Night Live
Simpsons
What are the popular Books involving Political Satire?
Some books that have gained popularity among the masses are as follows
You Got to Dance with Them What Brung You by Molly Ivins
The Girl with the Lower Back Tattoo by Amy Schumer
Divergent by Veronica Roth
Caligula for President: Better American Living Through Tyranny by Cintra Wilson
OPUS: 25 Years of His Sunday Best by Berkley Breathed
Bushwhacked: Life in George W. Bush's America by Molly Ivins
Slaughterhouse-Five by Kurt Vonnegut
Dude, Where's My Country? By Michael Moore
Pugad Baboy 6 by Pol Medina Jr.
Cat's Cradle By Kurt Vonnegut
The White House Mess by Christopher Buckley
Downsize This! By Michael Moore
Stupid White Men By Michael Moore
What's this Site About?
The site is a perfect platform for individuals who are enthusiastic about political satires. Through this site one can download some of the best shows, articles and classical works on political satires. The site also has a chat forum where one can share ideas and get useful information with other like-minded individuals.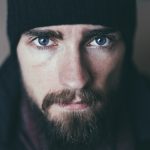 Political Satire is a well-known art that has been there for quite some time now. In every Era or age you will find people satirizing their political system in one way or another.